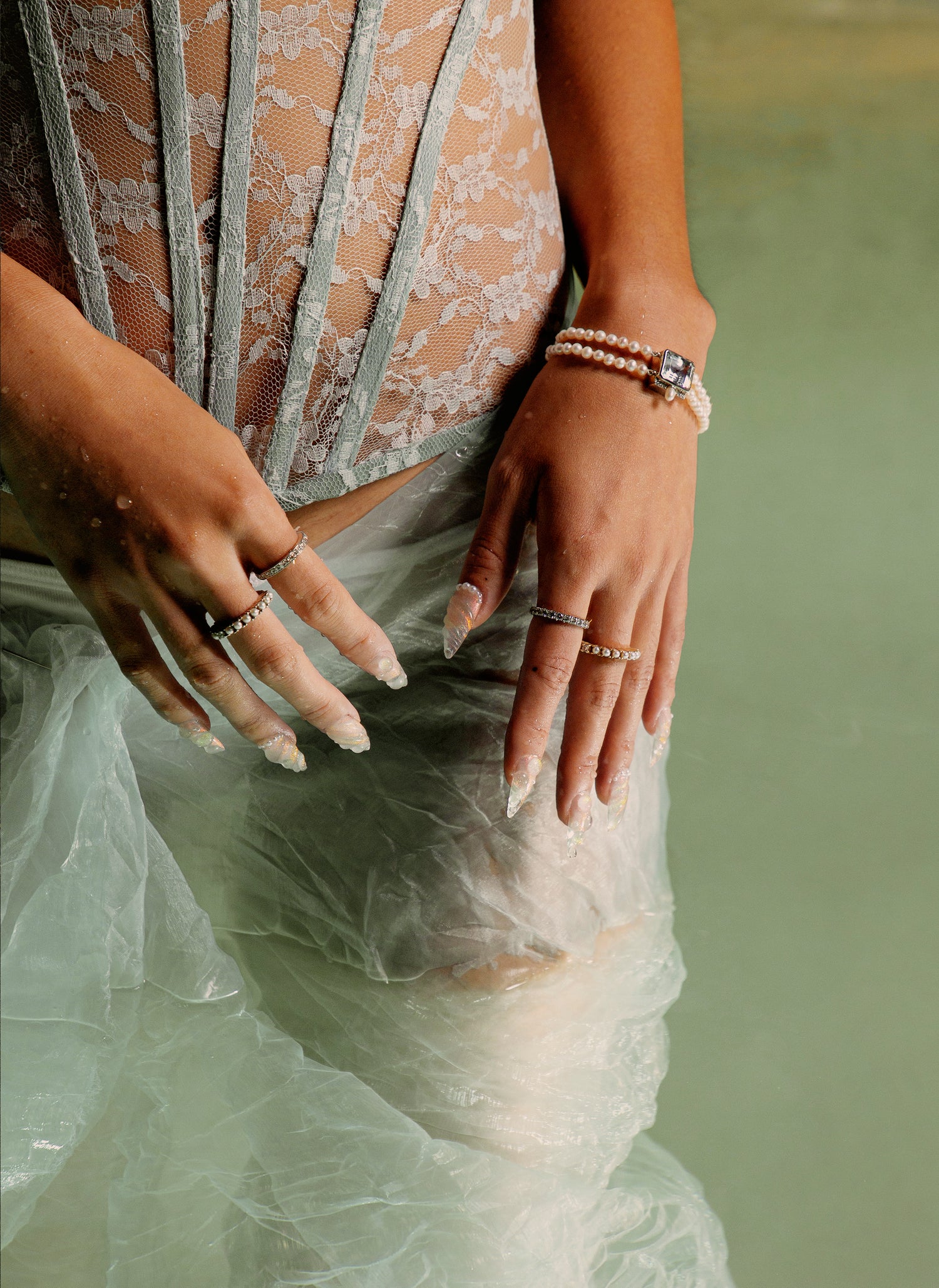 媽祖
Inspired by the euphoric moments of swimming through sun glistening water — A single pearl surrounded by shining diamonds and an ocean blue aquamarine.
媽祖 (pronounced ma-zu) is the Chinese goddess of the sea and protector of seafarers.
Mazu Bracelet + Necklace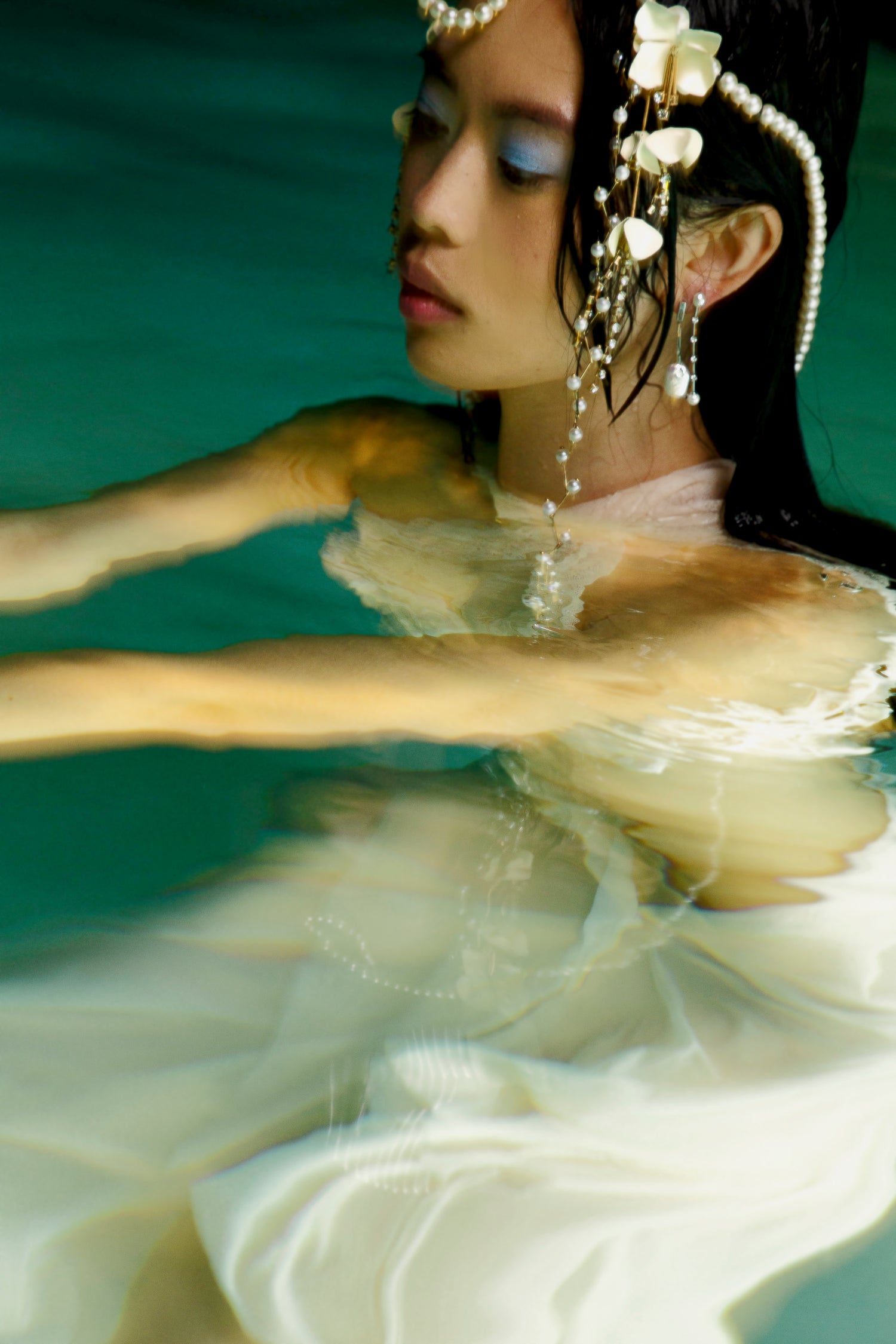 Something Borrowed
Originally a wedding gift to one of our dear friends, Jenny. Designed with subtle opulence in mind – a light flex – perfectly suiting for Jenny's calm, yet outrageous personality.
Jenny's Wedding Earrings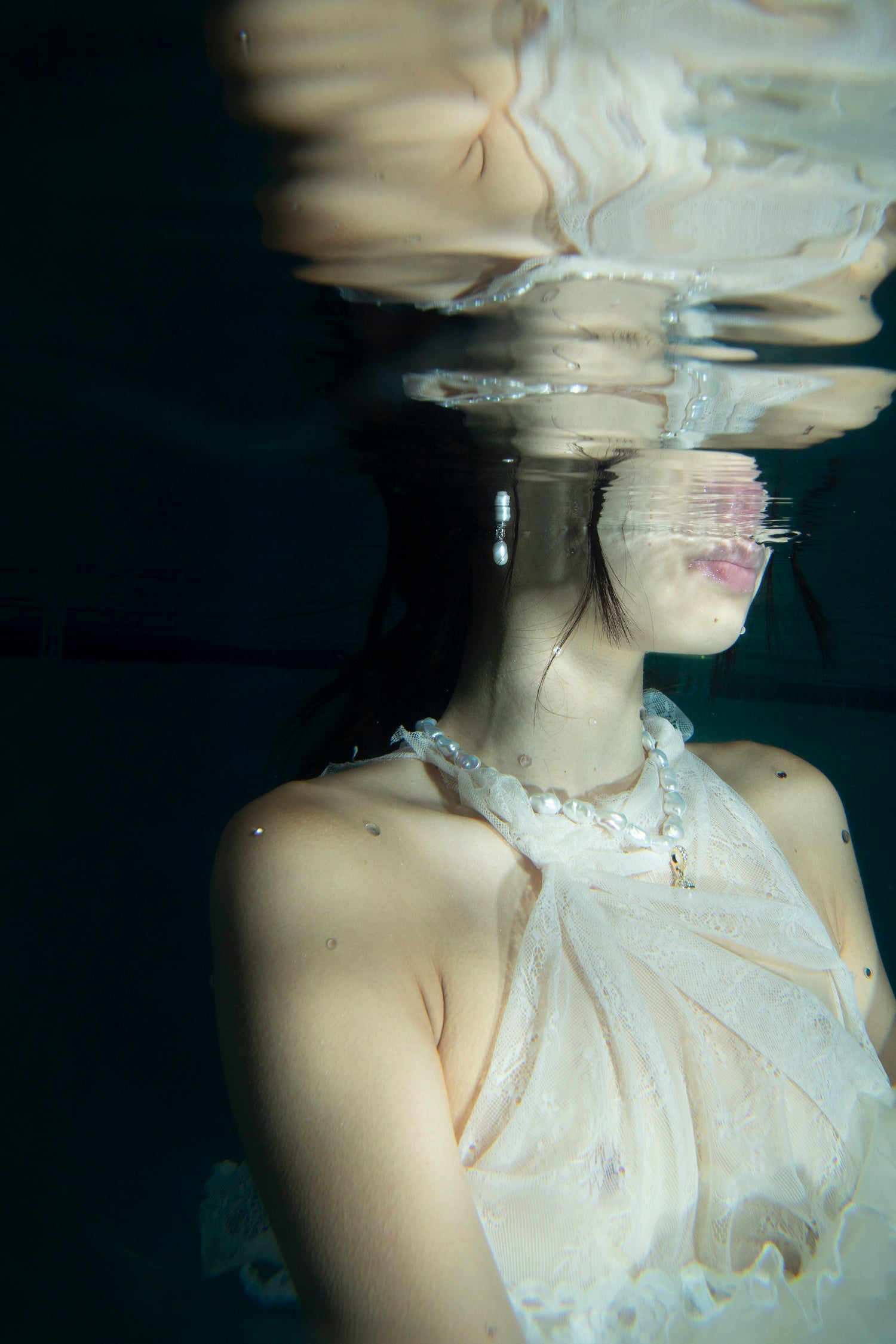 Blossom Pendant
Held by a strand of perfectly 'imperfect ' Keshi pearls, the blooming petals of the pendant embrace the perfectly round pearl — illustrating the embrace of love + protection our Mother Figures bestow upon us, our mothers holding us in a world of chaos. 
-
Inspired by our Art Director's (Zoe Zhou) mama.
Blossom Pendant Collection